Delivery & Returns
We deliver & install nationwide with our own delivery teams for only £79.00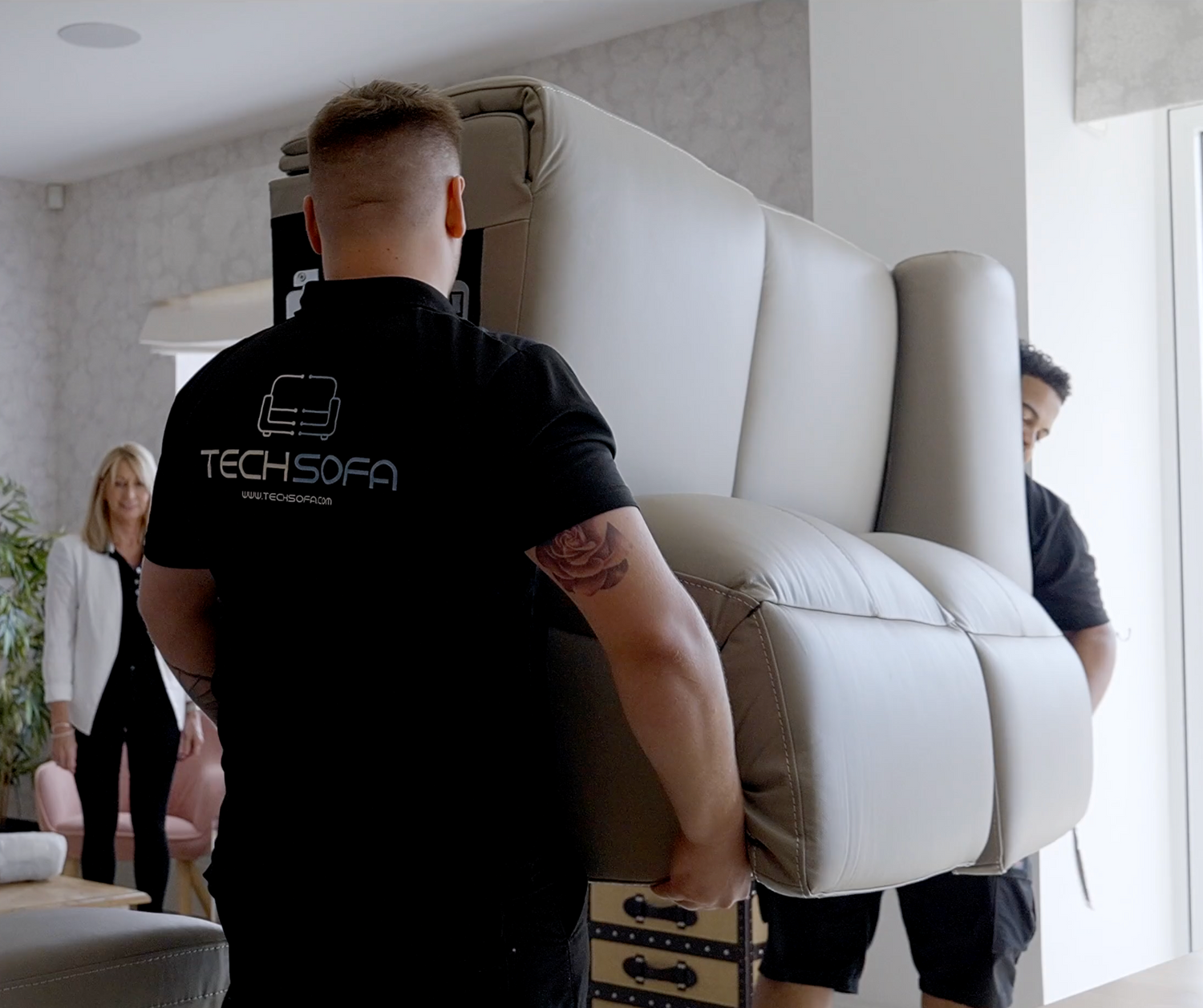 we aim for
2-4 weeks delivery
Tech sofas don't make for a easy delivery and are certainly not for the average courier service. So that's why we use our own specialist teams that we've trained in-house before they enter yours, all they do is deliver Tech sofas into difficult spaces with great care and success. We aim to deliver within 2-4 weeks and as soon as your order is ready, we'll contact you to arrange a convenient date and time to deliver.
Please note: If you live in Scotland, the Highlands or a postcode more than 200 miles away from our Gloucestershire distribution centre, an additional two to four weeks of delivery time may be required upon our standard lead time. 
Delivery partner: Some Scotland and highlands postcodes are delivered using our approved delivery partners, learn more.
Delivery is available to mainland England, Scotland and Wales only.
How we do it
Start to finish
Follow the Journey from our house to yours
Expert delivery
Wherever you live and whatever the challenge, our specialist teams draw on their years of knowledge and experience to handle even the most complicated deliveries. That's why we wouldn't trust anyone else with your home or sofa.
About the Installation
There's not a lot our specialist teams haven't seen before from narrow staircases to low ceilings so don't worry, they've got it covered. Your job is to sit back, relax and let the experts take care of it! They will even remove any packaging from your home to save you the hassle.
Once your new sofa is installed in the room of your choice, your delivery team will fully inspect your Tech Sofa with you to make sure you are 100% happy with it. Then you will receive a full demonstration of how to use all of the great features.
On the day
You'll receive a call from the delivery team 30 minutes before they arrive, they will introduce themselves to give you a human point of contact. This helps with ensuring there are no mistakes on arrival times and helps with any queries you may have.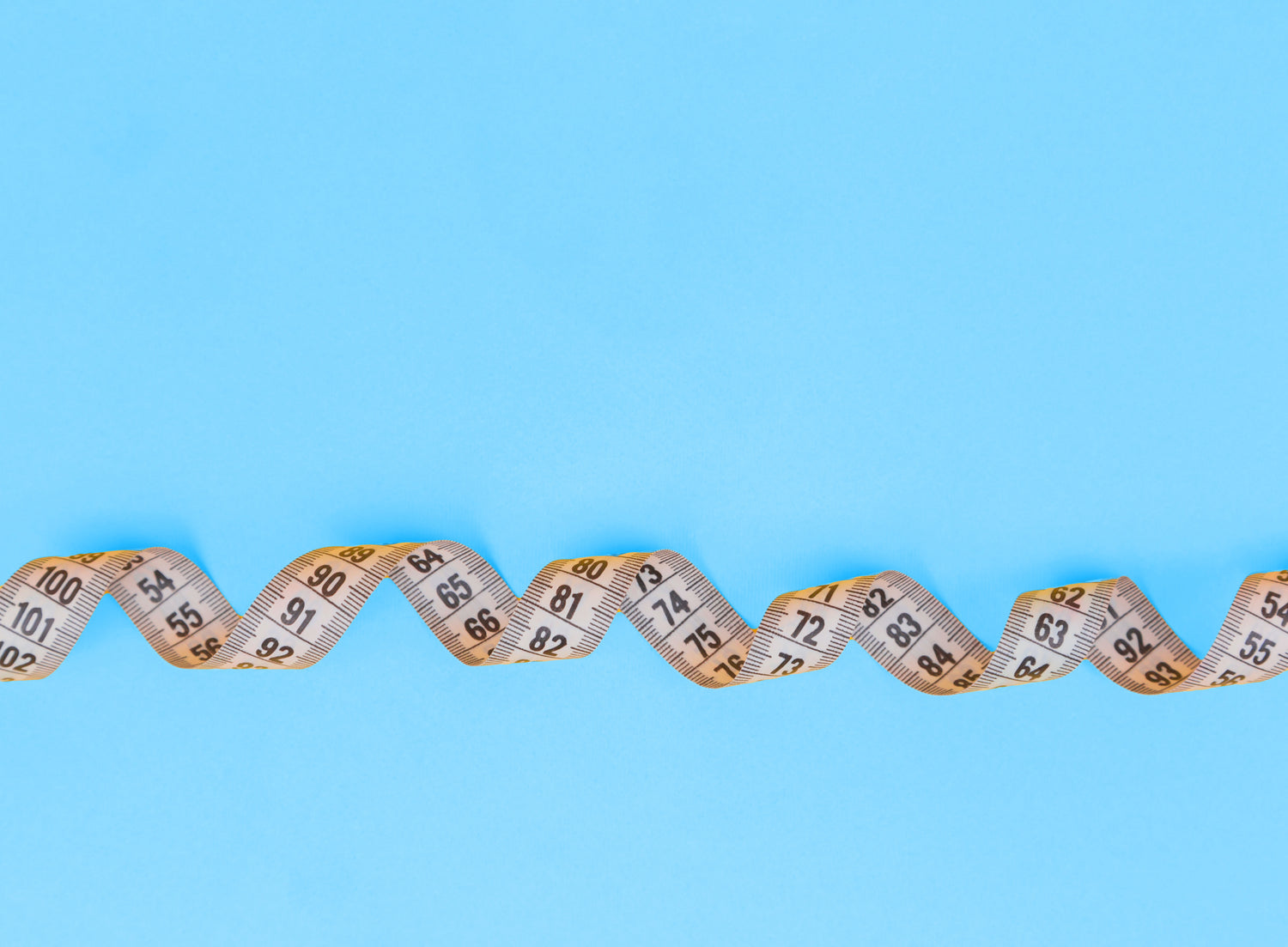 pre-delivery
Guide to Measuring
Before placing your order, we recommend measuring the area where your Tech Sofa is going to go, as well as the height and width of any doorways, hallways and staircases that our delivery team will need to fit your sofa through.
Route
Ensure all widths and diagonal depths of your new sofa measure less than the dimensions of your homes entry points e.g. doorways, hallways and stairways.
Compare
If your existing furniture came in easily, compare the measurements with the model you want to replace it with. Take into account objects such as banisters and turns, radiators and light fittings.
Contact
Please let us know in advance if you spot any potential difficulties we may have in getting your new sofa into your home. Contact us here.
Returns & Refunds
Our mission is to make the Tech Sofa experience as smooth and seamless as possible from purchase through to delivery.
Your satisfaction is our main priority whether you want to cancel your order pre-delivery, return an item after delivery, or experience any kind of problem.
Returns
If you are not happy with your product, notify us in writing either by post or email within 14 days from the day you receive your order.

If you need to return a faulty item, you will not be charged. If you return an item because you've changed your mind, you will be charged a collection fee of £79.00. Ensure any item for return is in the condition that you received it. We will not be able to refund you in full if there are any signs of damage or misuse.

We will arrange a collection date with you (usually within 14 days). Once the product arrives back to us, you'll receive a full refund minus any collection costs.
Cancellations
Change of mind after ordering? Whatever the reason, you can cancel your order at any time prior to delivery with no charges. All you need to do is notify us in writing, either by post or email. Our contact details can be found here.
Once we've confirmed that we've received your cancellation pre-delivery, you'll receive a full refund to the original payment method used to pay for the order. 
For more information please refer to our terms and conditions.