Our 2 seater sofa was designed with your comfort in mind. The sofas durable, soft touch and resilient fabric is counterpointed by the trim of polished metal studs that trace the sofa's outline. As well as being super stylish, the Series 4, 2 seater sofa comes with phenomenal power reclining and power headrests. The maximum level of comfort, for two!
View full details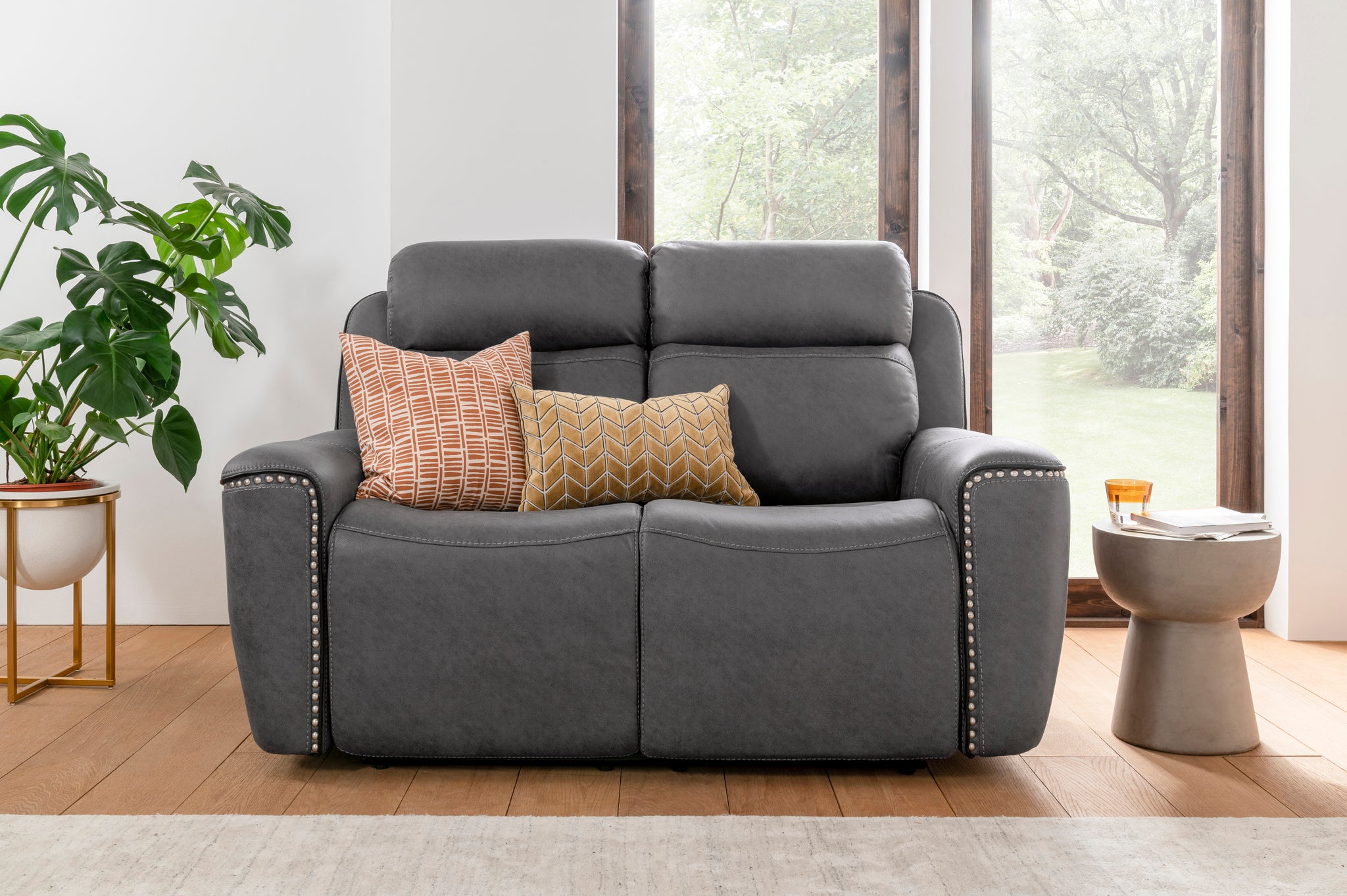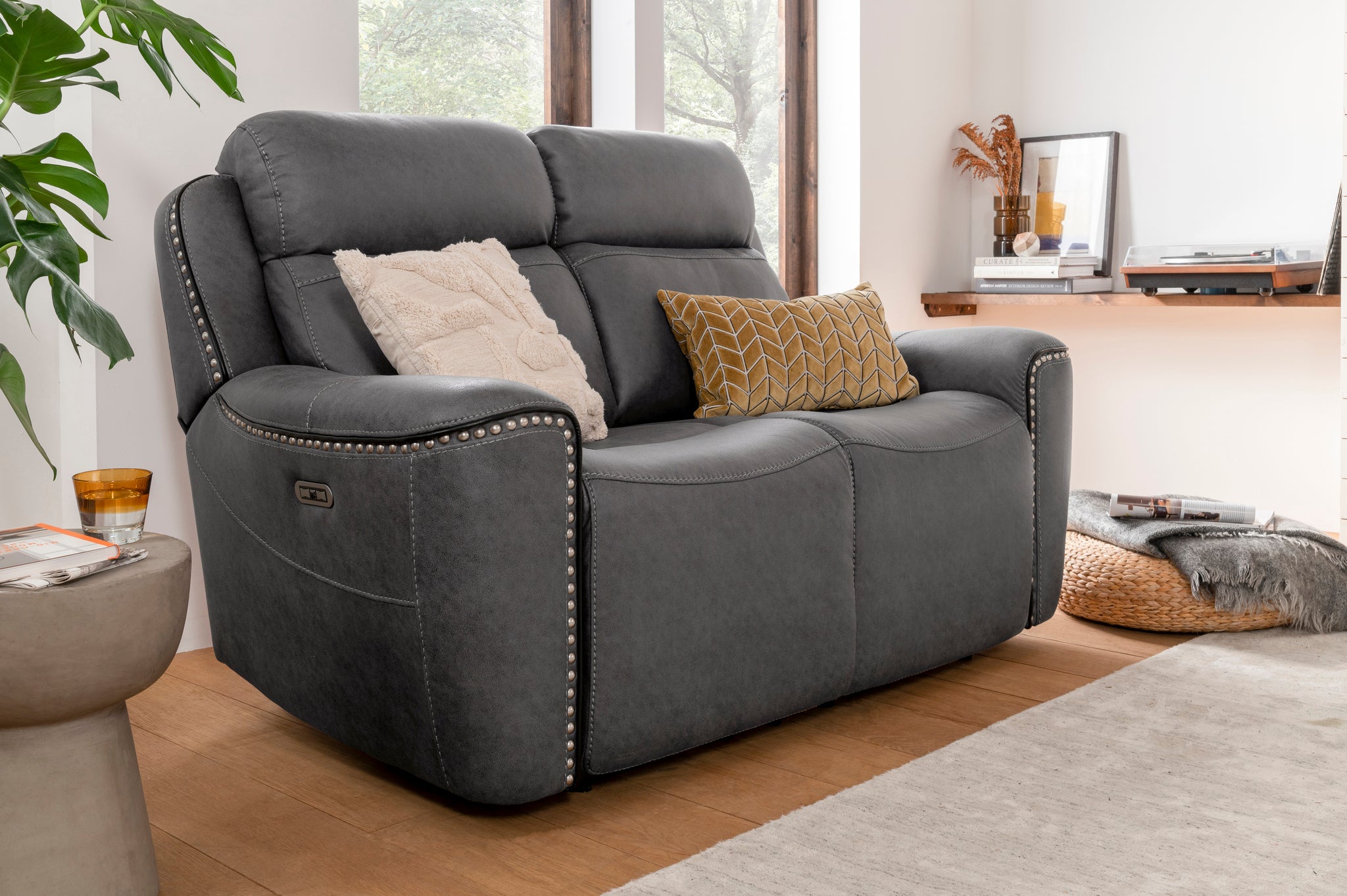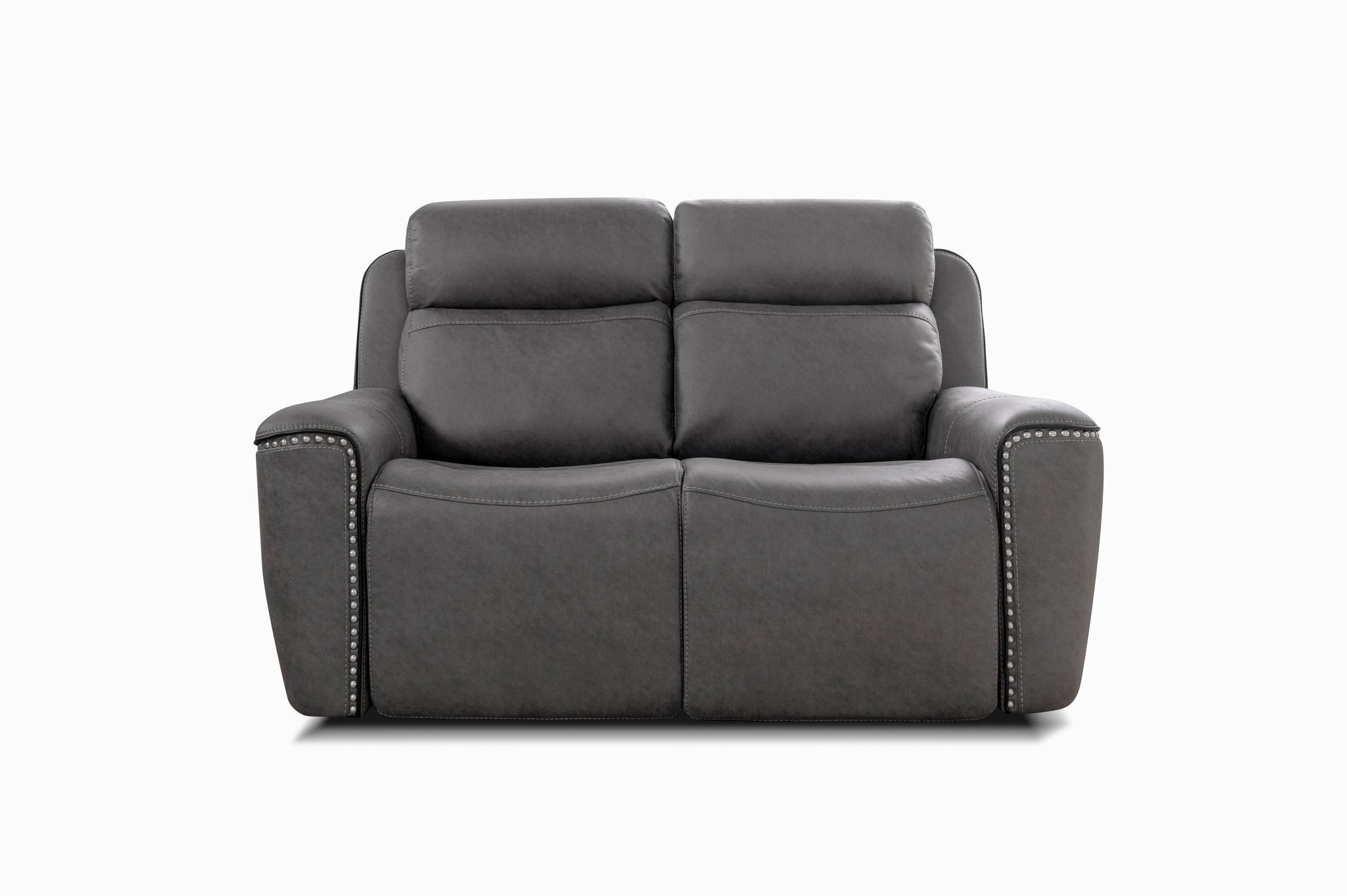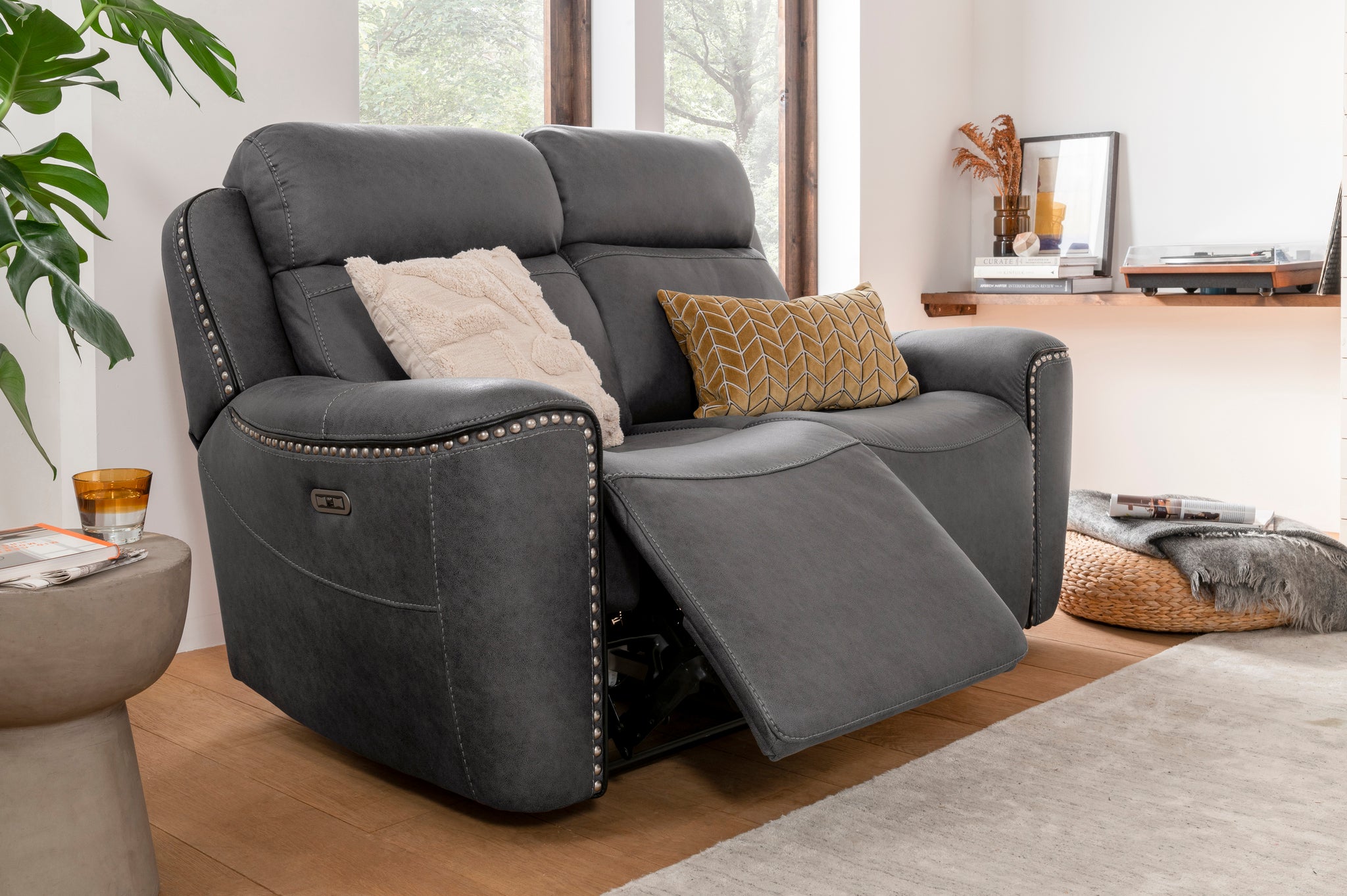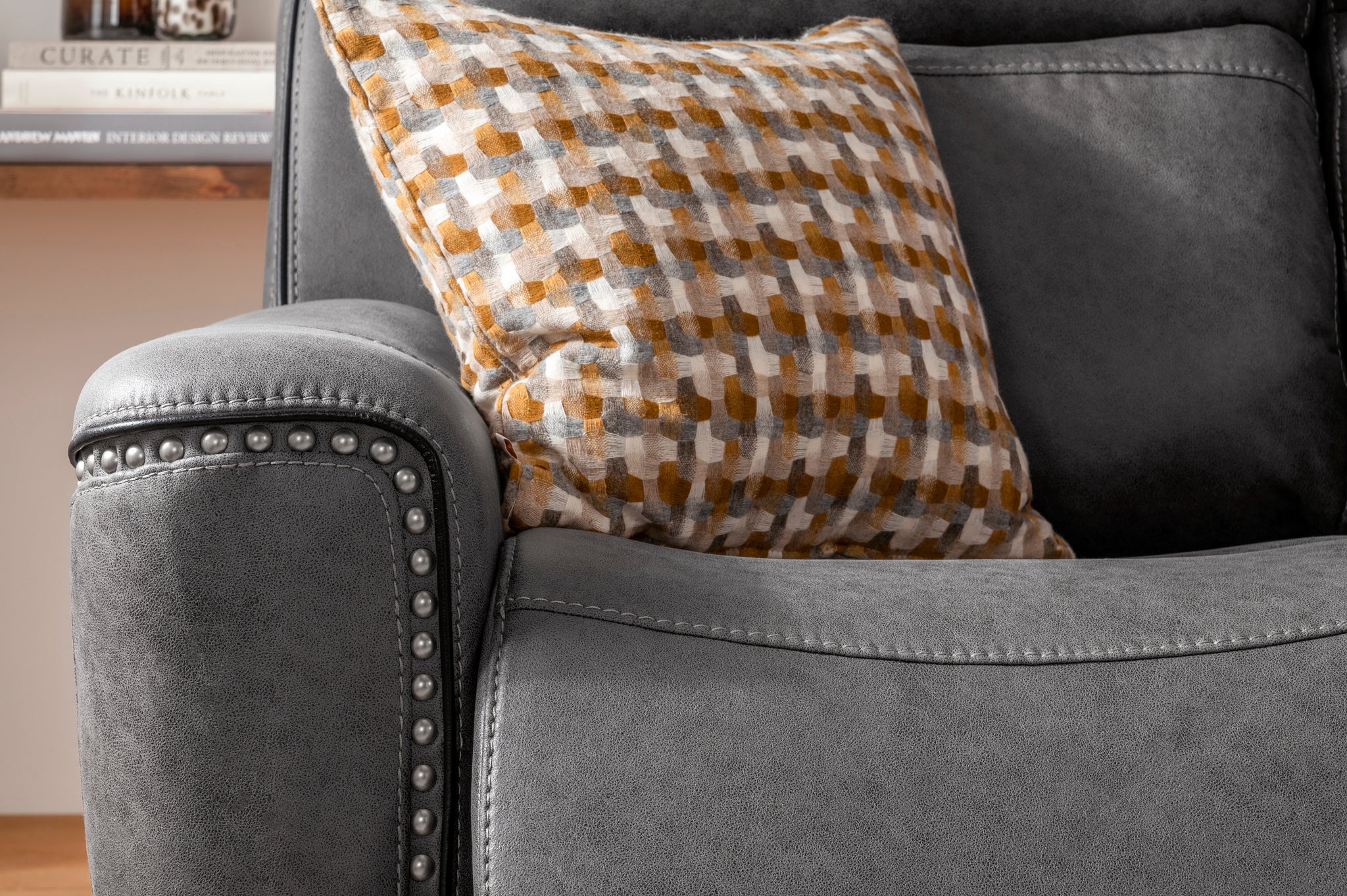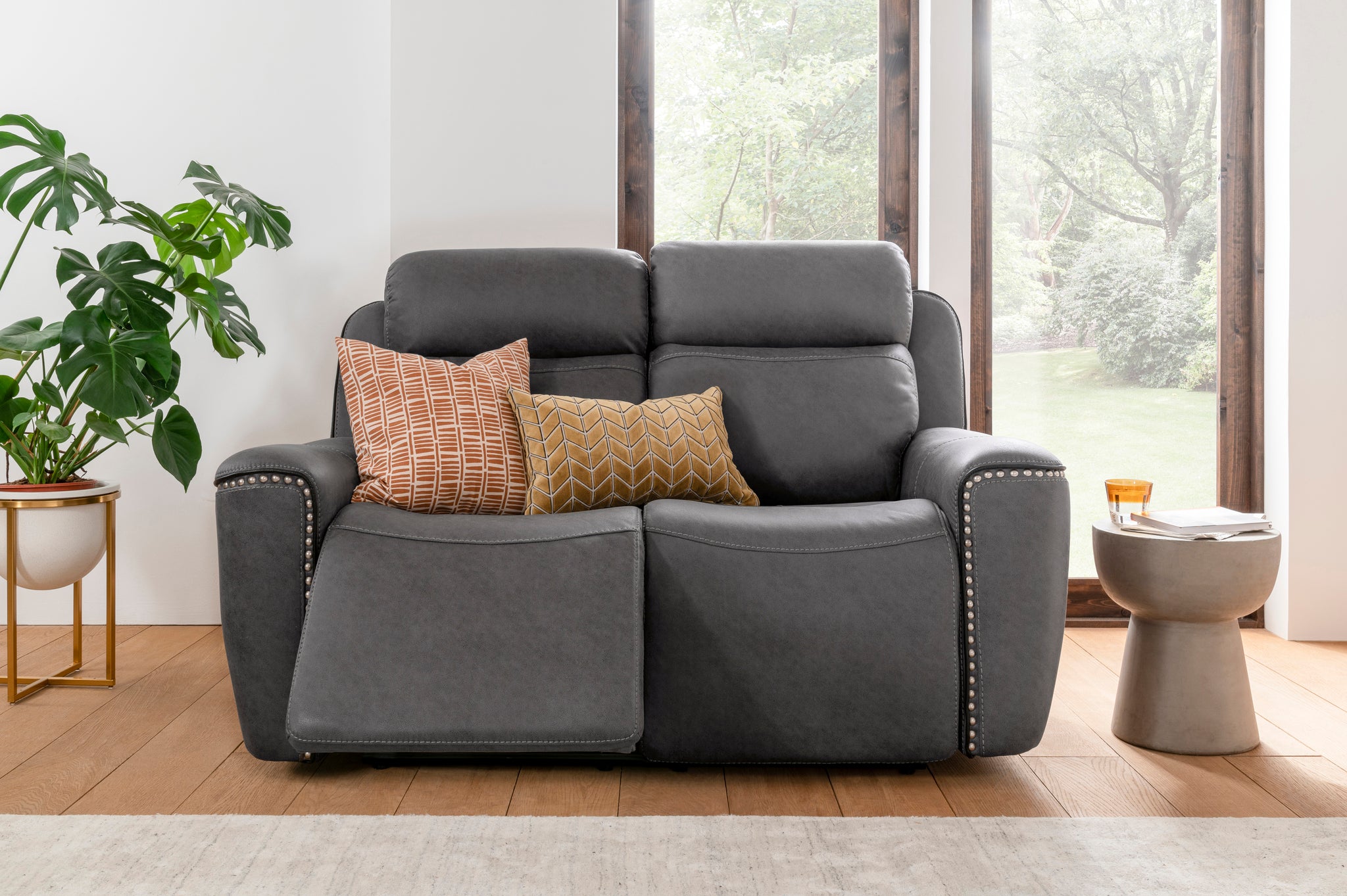 jam packed with
Features
Every Tech Sofa has an array of unique functionalities and impressive technology. So much more than just comfort!
Long lasting seat comfort
size & specification
Dimensions
sofa
FAQs
How long is my sofa guaranteed for?
Every sofa purchased from us is covered by our 10-year frame guarantee, all other features are covered for 1 year as standard. We now offer a 5-year extended guarantee via our partners, Castelan. This option can be selected at checkout and comes with a £50 cleaning kit.
The available configurations are only those shown on Techsofa.com. They are not modular. Our sofas are ready-made in stock therefore the sections cannot be interchanged.
What is the fabric made of?
Series Four is 100% polyester.
How much space is required behind this sofa to allow it to recline freely?
This series only need 10cm behind them to recline freely.
How many plug sockets are required to power this Tech Sofa?
Series Four 2 Seater Sofa requires only one plug socket.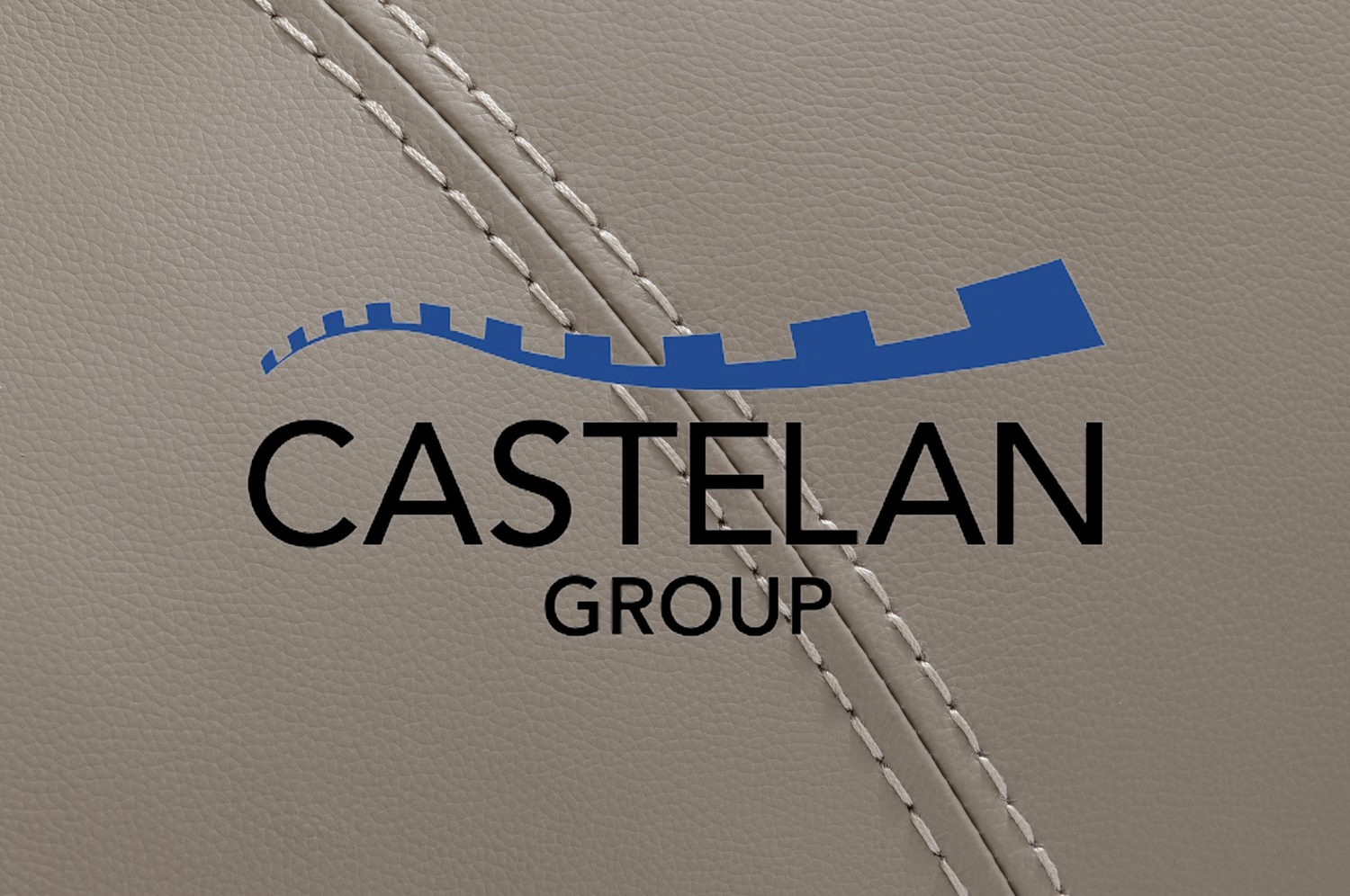 5 year protection plan
Protect your sofa against spills, accidental damage and structural defects.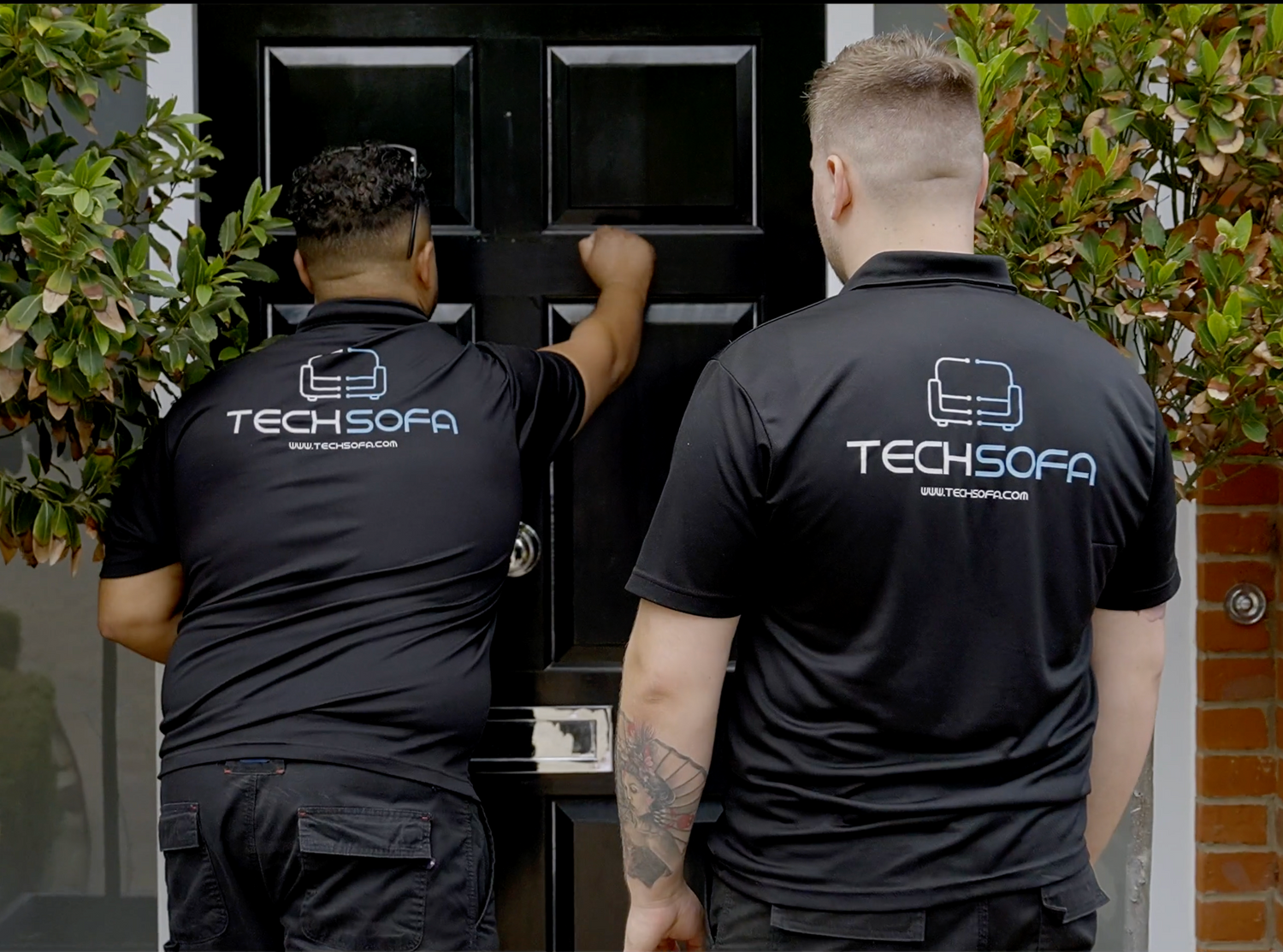 White glove delivery
We use our own specialist teams that we've trained in-house before they enter yours.