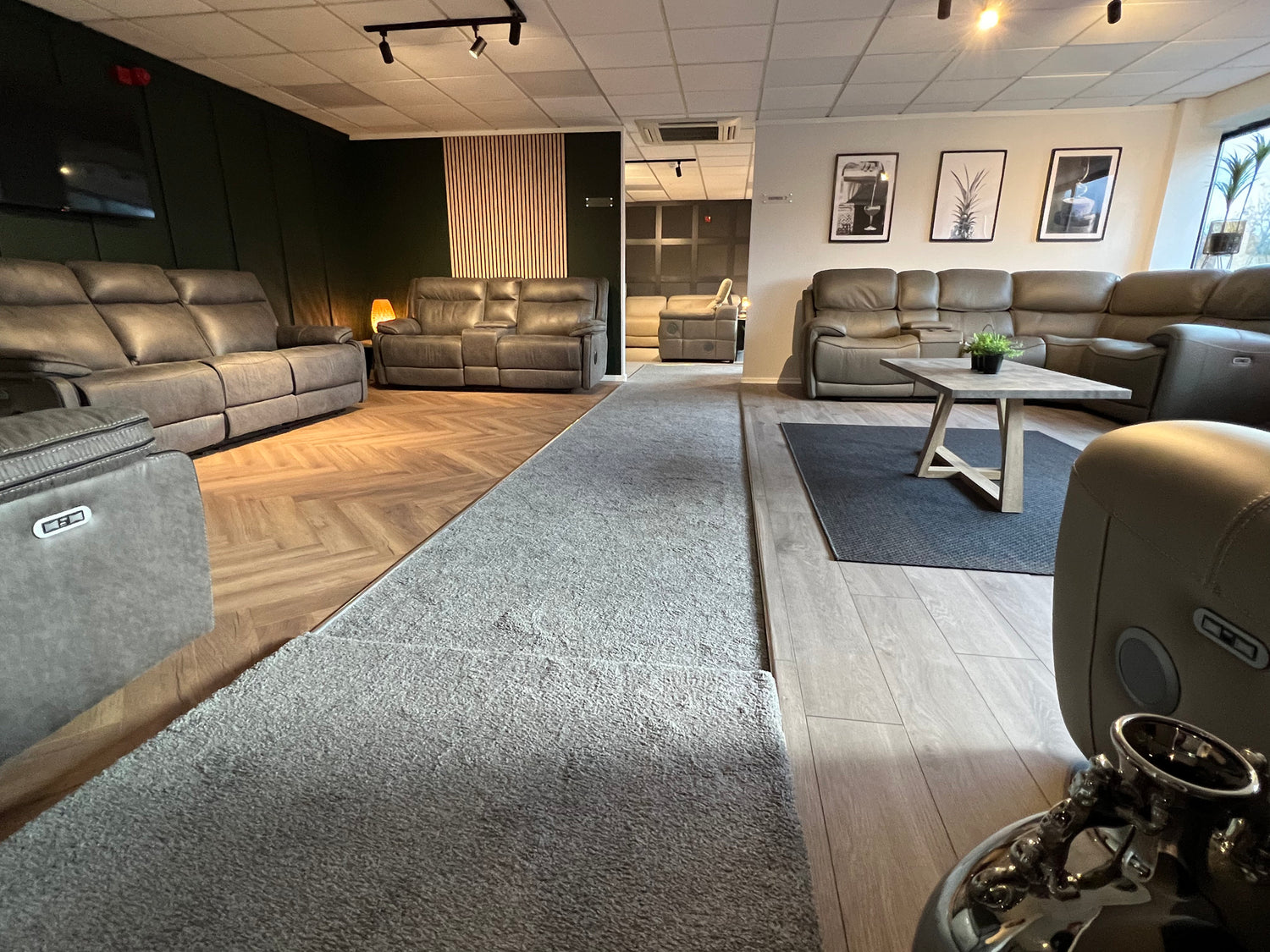 see it in person
Visiting the Tech Sofa Showroom in Gloucester
Come and experience our range of cutting-edge smart sofas at our showroom located at Athena House, 1 Olympus Park, Quedgeley, Gloucester GL2 4NF.
Our sofa shop in Gloucester is the perfect place to immerse yourself in the comfort, style, and quality of our Tech Sofa range and see how they look and feel in realistic living space settings.
Sofa Showroom Location:
Our sofa shop is conveniently situated at Athena House in Olympus Park, Quedgeley, Gloucester. You can easily find us using the provided address, ensuring a hassle-free journey to discover your perfect sofa.
Sofa Showroom Opening Hours:
We welcome you from Monday to Friday, between 9 am and 5 pm. Our dedicated team will be available during these hours to assist you in exploring our wide range of sofas and answer any questions you may have.
A Personalised Experience:
At our sofa showroom, you'll have the opportunity to see and feel the exceptional quality of our Tech Sofas firsthand. Our friendly and knowledgeable staff will guide you through our collection, providing expert advice and helping you find the sofa that suits your style and preferences.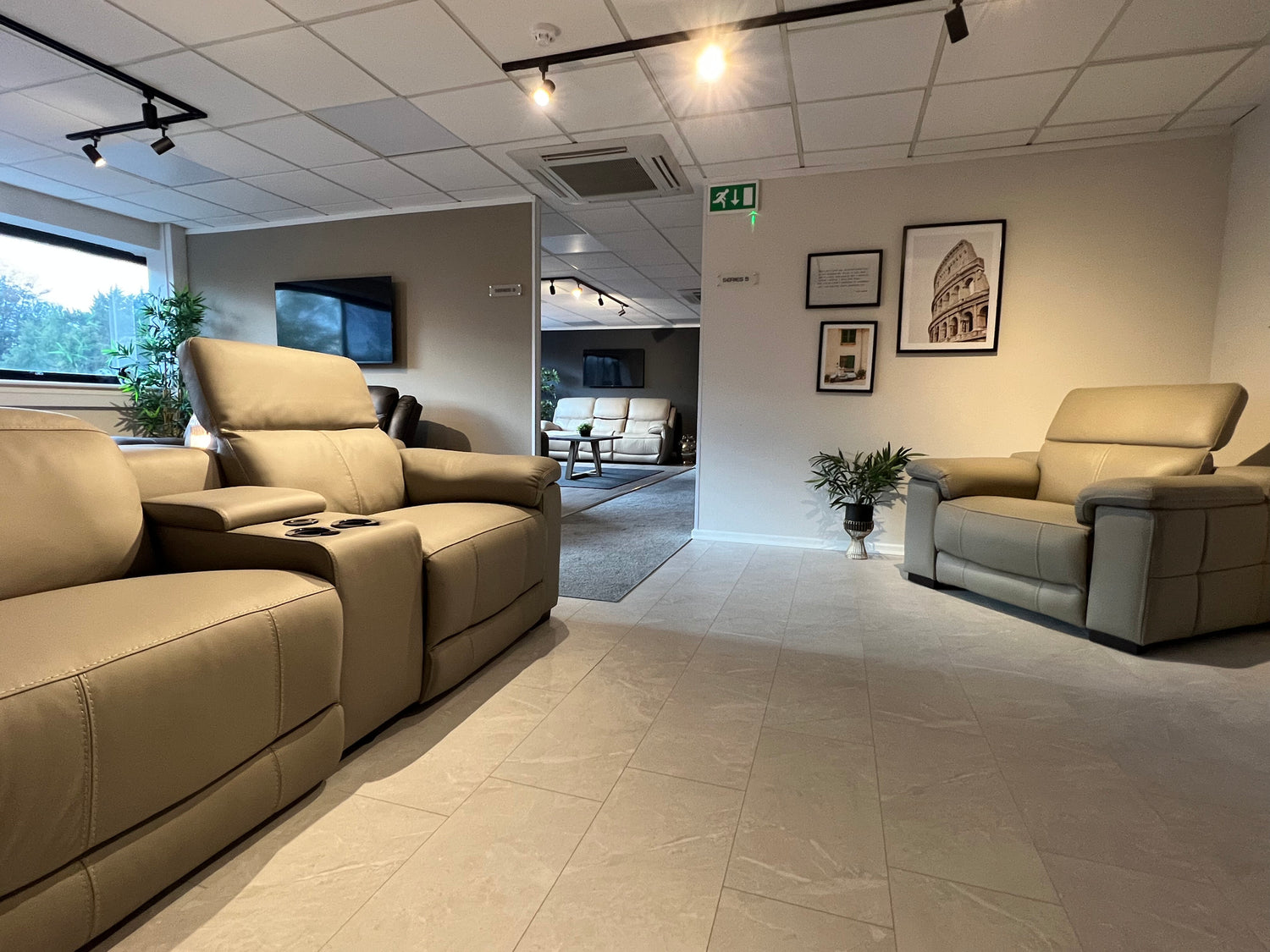 Visit us today
Experience Gloucester
Making a trip from further afield to view our sofas in Gloucester? Make a day of your journey and experience all Gloucester has to offer!
Discover the Historic City: Take the opportunity to explore the charming and historic city of Gloucester. Visit notable landmarks such as Gloucester Cathedral, Gloucester Docks, and the historic Gloucester Quays.
Shopping and Dining: Gloucester offers a range of shops, boutiques, and eateries for you to indulge in. Take a stroll through the city centre and enjoy a shopping experience or savour delicious meals at the local restaurants and cafes.
Cultural Experiences: Immerse yourself in the local culture by visiting museums, art galleries, and theatres. Explore the Gloucester City Museum and Art Gallery, or catch a show at the Gloucester Guildhall.
Outdoor Adventures: Enjoy the natural beauty of Gloucester with its surrounding countryside and green spaces. Take a walk along the Gloucester and Sharpness Canal, go hiking in the Cotswolds, or relax in one of the city's parks.
Family-Friendly Attractions: Gloucester offers various family-friendly attractions if you're visiting with your family. Visit the Nature in Art museum, go on a boat trip along the River Severn, or have fun at the nearby Cotswold Wildlife Park and Gardens.
take a look around
HQ flythrough
Come on a flying jouney through our Tech sofa Head Quaters and see all we have to offer.